About the Book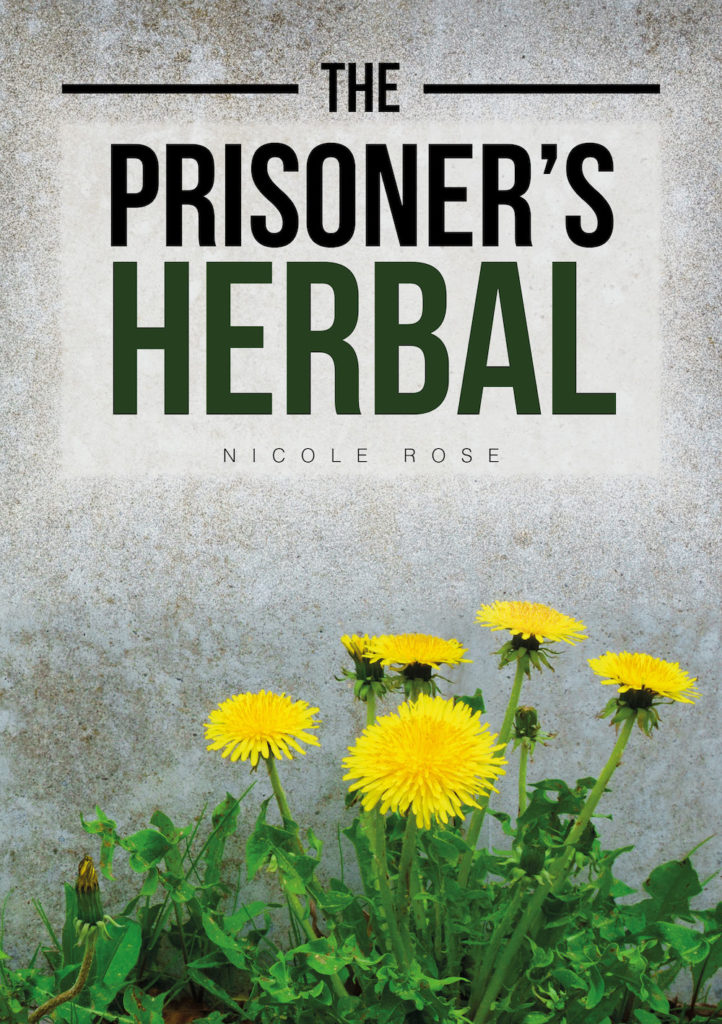 Prisoners all over the world commonly experience medical neglect and a dehumanising separation from wild places. However, weeds come up through the concrete cracks. This book contains detailed profiles of ten plants that are commonly found in prison yards. It is based on my use of plants during my own 3.5-year prison sentence, with suggestions on how to prepare medicines in prison with limited resources.
It also includes tips and tricks for making the most out of foods, spices and condiments available from the prison canteen (commissary), as well as sections on how to connect with plant allies emotionally and how to care for wounds in a prison environment.
For readers on the outside, it provides practical advice about how to work with common weeds in simple and direct ways and will inspire solidarity across the walls.
Read the first few pages here: The Prisoners Herbal Sample
How to buy it

You can buy the book on the Solidarity Apothecary store: https://solidarityapothecary.org/product/the-prisoners-herbal-book/
It is being sold for £5 to help generate funds so that we can send free copies to prisoners. A digital copy is also available here.
The book is also available wholesale for bookshops from Active Distribution.
If you would like to order a free copy for people in prison, or multiple copies for a prisoner book project, please complete this form: https://solidarityapothecary.org/prisonersherbalrequest
Translations

Two compañerxs have translated the book into Spanish – Jorge and Heather Anne. We have created two editions – one for people imprisoned in the Spanish state, and the other for people incarcerated across Abya Yala, the name in Guna for the so-called Americas, used by millions of Indigenous peoples across these continents. Learn more about these editions here
Prisoner Testimonials

Check out some of the amazing testimonials from people in prison who have read the book here or see some of our favourites below.
Herbs keep me alive in prison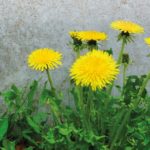 I love your herbal book… Personally I can not over state how this book has helped me in prison. I have many ailments from asthma, COPD, severe reactive skin. Unfortunately our prison yard is mostly concrete. But I have managed to treat my ailments by picking dandelion leaves to eat and wash. Also we have some plantain that grows so I use that for lots of things. Also we have a bit of clover so I use all what I can. On the out I lived in a field and never touched detergent. I have a good knowledge of herbs but your book has bolstered up my own knowledge and the use of canteen items as well is amazing. Thank you all so much for this book. Herbs keep me alive in prison and give me light and greenery.
Stuart
HMP Rye Hill
Really helpful to someone who had no previous experience with herbalism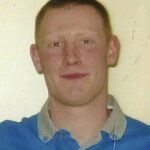 I found the book really helpful to someone who had no previous experience with herbalism, it was really informative and a great way to dip my toe into that world. On a more practical side, it was really useful in accessing some effective herbal remedies. As the book notes, healthcare in prison falls short of what would be expected and simply does not resemble the level of care the state would claim it provides. So, the information in the book allowed me, and others around me, to take steps ourselves to maintain some aspects of our health.
John Paul Wootton
It connected me to plants and weeds in a way that I never expected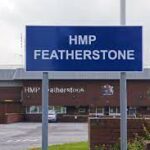 The Prisoner's Herbal book was fantastic, a very enjoyable and informative read. It connected me to plants and weeds in a way that I never expected!! … The book was a perfect way for me to learn myself about how easy it is to pass by different plants and shrubs when you don't know what they are!! …. I am using the book to study what little life grows in here as its mainly all tarmac/concrete. You're more than welcome to put on social media in your own words that I love the book and use it to learn as much as possible!
Russell Hawkes
HMP Featherstone
Very interesting and very informative
I found this book to be very interesting and very informative. I would recommend this book for anyone who is interested in herbalism.
P
HMP Garth
A fantastic book and educational read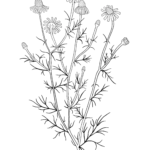 I received my copy of your excellent book and have found it very interesting. I have been a practicing as a pagan and landscape gardener for 35 years. I am currently 15 years into a life sentence. I work as a warden in the gardens department. Recently I was allowed from scratch to develop and put in place and old fashioned druidic herb garden. I have filled the garden with many of the old fashioned healing plants. I have allowed plants like dandelions, plantains, chamomile etc. to grow in the garden. You will all be glad to hear that I am using your book as a teaching tool in the group. A fantastic book and educational read, keep up the good work. Bright blessings.
D
HMP Guys Marsh
I have learnt to appreciate any type of plant I see in prison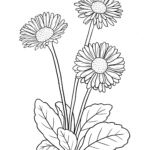 Hi, thank you for the Prisoner's Herbal book it is a very good book with lots of brilliant ideas in, and very useful information. It is a book that really interests me, I do not normally read a book unless I'm interested in something. I have learnt to appreciate any type of plant I see in prison and I also now watch a gardening program. I have been growing some spearmint which I got from a locked unused yard. I like the strong smell. Today Easter Sunday I went in to our yard which is a concrete square and some nettles and daisies were going in the cracks so I picked them. I am boiling them in hot water and will leave over night. I have had a read of the Prison herbal book again and they are in there. I'm looking forward to drinking some tomorrow. I have also repotted the nettle and daisy hopefully they will grow. I also got some dandelion… Thank you again for the book.
Carl
HMP Northumberland
Great and helpful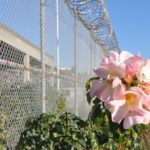 I think your book is great and helpful but due to covid and most of the yard is concrete not seen many weeds. I bought all the spices, tea and veg which on the canteen are available… Anyway, thanks to your book I should be able to live for years. Thank you Mother Nature for that one sweet rose.
N
HMP Parkhurst
A big help and well appreciated in here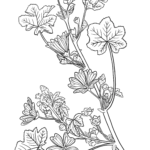 Thank you for the copy of the prisoner's herbal book. I have used it to help me out, using mallow to aid me when healthcare wouldn't. Other inmates have also used the book to help them out, it has been a big help and well appreciated in here. Thank you.
C
HMP Dartmoor
Truly an amazing gift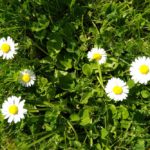 You should be very proud of what you have achieved with your book. The help you are offering people like myself to study herbalism is truly an amazing gift and one I cannot wait to be part of.
JP
HMP Northumberland
Now part of a little library of books I have on plants, herbs and fungi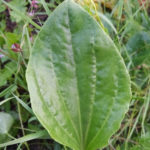 Thank you so much for my copy of the 'Prisoner's Herbal Book'. It is much better than I expected and I can't wait to use the information in it. It is now part of a little library of books I have on plants, herbs and fungi that I intend to study at length.
T
HMP Littlehey
Great herbal book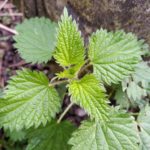 Thank you for your great herbal book and their great uses… Reading your book gives good detail on vitamins and plant use and description, I since have had nettle tea and dandelion tea.
R
HMP Bedford
Very good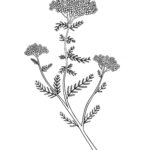 Very good, some useful info/tips in it about herbs and drinks and food. I like my herbs to improve food casseroles/stews etc. That's why I asked for the book – to help everyone for their future release from prison.
Jimmy
HMP Lancaster Farms
The book has made me look at plants in a different way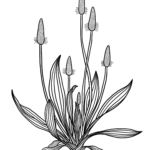 It was great! I have found it so interesting… The book has made me look at plants in a different way. Unfortunately we don't get much time outside here and no real access to plants but I hope on my release to find out more.
D
HMP Downview
So thankful for this book!
So thankful for this book! It has brought a wonderful educational perspective to our group living inside the walls of a California district prison. each week we discuss a different plant, it's benefits and it's uses. thank you for writing this! and most of all, thank you for sharing with folks who are incarcerated ❤️
Calliope
Reading and sharing the Prisoners
Reading and sharing the Prisoners Herbal has been an invaluable practical knowledge resource.
Herbalism framed in radical politics is such a refreshing approach. This book empowers the reader to take autonomy over ones own health, no matter how limited your circumstances.
This book inspires the reader to be like a Dandelion, flourish and thrive in vibrancy even in the roughest of environments.
Tear down the walls!
Robin
While I have never been
While I have never been to prison, I love the book and stories on the podcast! Just knowing there are people out there helping the way they do gives me hope we are not all doomed.
David
I bring this wonderful book
I bring this wonderful book along to every workshop I teach to community. There is no other resource in our which speaks this loudly so for those often forgotten, cast out of society and denied a voice. It makes herbalism accessible and presents a few plants and the myriad of uses, benefits and is filled with practical information. Buy this book.
Alexandra Yellop
Earth Tenders
The Prisoner's Herbal is such
The Prisoner's Herbal is such an incredible resource for anyone, such a hopeful and beautiful book and so vital for anyone in prison. If you live in a city you will find so much practical advice and information in here too, you will start to notice plant friends are all around you, that this magic can be found anywhere, even in seemingly unlikely places. The resilience of nature growing through concrete, being there to help us when we need it. All of Nicole's work is beautiful and she works so hard to share this with people who need it the most.
Sian
I spotted this book in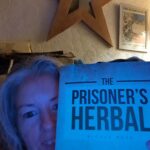 I spotted this book in an activist cafe. I was already studying herbalism at the time so I bought myself a copy. It expanded my understanding of the true reality for some people in our society. In a place we never hear about ..in prisons. I had also previously been an animal rights activist so reading that she had been sent down for this 'crime' was close to home. I automatically warmed to Nicole Rose & thought how amazing she was, how much she achieves, how much energy she has, how much she helps those in need. Such an informative and inspiring book. I use it now as one of my many reference books for practical herbalism. I also bought the herbal colouring book. I follow her on social media & she has definitely inspired me to make medicines for others in need. The power of these amazing plants cannot be ignored. i just wouldn't be able to live without my deep love of plants & animals. They need us to speak for them and not get locked up for it. Thank you Solidarity Apothecary for all the good you do in the world. ✨🌿
Liz
I have used The Prisoner's
I have used The Prisoner's Herbal as a reference for writing a Plant Profile column in a a newsletter for people in Indiana (USA) state prisons. Having the input and wisdom from someone who knows herbalism and has the experience of being locked up has been such an amazing resource! It helped me feel confident that learning and teaching about plants can be relevant and meaningful for anyone, even those the state is attempting to deprive of any connection to the wild world. Thank you, Nicole!
Satele