The mission of the Solidarity Apothecary is to use plant medicines to materially support revolutionary struggles and communities with plant medicines to strengthen collective autonomy, self-defence and resilience to climate change, capitalism and state violence. Each year I review the work towards this goal.
You can listen to this post as a podcast episode here.
Content warning – mentions of suicide, prison, border violence, invasion, war, occupation
2022 was a challenging year. The first six months were a frenzy of organising in response to the invasion of Ukraine (see more below), then I was hit with the monumental loss of my best friend Taylor. Since July, life has been a blur of grief and rage. I've tried to hold it together but it's felt more like a feeling of hanging on by my finger nails. In October 2021, I took a huge risk leaving my job in order to focus on the Solidarity Apothecary full-time. I had a grant that was a good short-term safety net but beyond that my plan was to launch a clinic, create some more online offerings and build up a supporter base of people donating each month. Sadly I didn't carve out time and space for the Solidarity Apothecary itself and these needs in order to achieve these goals. I felt like everything was stolen by my grief and that it was hard to catch a breath. In a 'classic Nicole' way, unpaid grassroots organising, prisoner support and care work dominated my time and any extra energy went on emotionally surviving, rather than 'thriving' which I so desperately craved for this year. However, despite the grief-show, some major things were still achieved and created.
Before I dive in to all the things, I want to say a massive THANK YOU to everyone who has supported the Solidarity Apothecary this year. I don't have consent to share everyone's names who have donated, especially those who donate monthly – but I just want to say I appreciate every single penny. Your support emotionally strengthens me in more ways than you could know! All funds go towards supporting people experiencing state violence with herbalism. I am especially grateful to my partners, family and close friends who helped me to ride the tsunami of grief losing Taylor. I'm grateful to organising with new people like Lana from Ukraine Herbal Solidarity and learning so much about Ukraine's vibrant herbal medicine traditions and the people's fierce resistance, courage and resilience in the face of colonial terror.
Huge thank you for the financial support from Necessity – without that grant, none of this would have been possible. As well as to Lush, everyone who has bought a book, donated to the Ukraine Herbal Solidarity and to the monthly supporters that offer a tiny shred of stability in a very uncertain world. A huge thank you to Kes Otter Lieffe and Anja Van Geert who two years in a row have organised an amazing fundraiser with their Queer Animals and Queer Plants zines. Likewise, a huge thank you to those who support beyond financial contributions – who share my posts, dry and send herbs, offer opportunities for connection and inspire me to keep going.
This post is dedicated to friends lost this year – Ellen, Calvin and Taylor.
So, on to the review. What went down in 2022 for the Solidarity Apothecary?
1. Ukraine Herbal Solidarity
At dawn on the 24th February, the latest operation in 300+ years of colonialism began – the full-scale re-invasion of Ukraine. Friends of mine in Ukraine managed to get out quite fast, while some comrades remained to fight. Either way, everything changed. I tried to amplify anarchist initiatives in solidarity with the people of Ukraine but I knew I wanted to do more. I visited friends in Poland in early March, traveled to sites at the border for a recce and put a call-out for people to join an initiative called Ukraine Herbal Solidarity. The first few months were an absolute blur – a frenzy of fundraising, medicine making, and relationship building in order to develop the project. We were able to secure a space at an evacuation site in Poland – a place where buses stopped en route to further cities. I was there for just 6 days before our Ukranian herbalist arrived to take over. In those 6 days alone, we distributed over 3500 medicines.
Lana (@lanakouchnir) wrote from the site in June:
"russia's genocidal re-invasion of Ukraine has inflicted immense devastation across Ukraine's gorgeous cities and villages — a devastation layered atop three and a half centuries of russian colonization. People arrive at the evacuation stop traumatized by the surreal horrors of this genocide: The murders of their loved ones, mass graves, mass rape, mass torture, shellings, destroyed homes, starvation, and countless other senseless cruelties committed by russians. We share medicines rooted in Ukraine's vibrant herbal medicine traditions. The medicines offer much needed relief: A small exhale; a familiar embrace; a soft landing amid the enormity of the grief. Many people are moved to tears at the clinic tent. A big thank you to all who have shared donations."
Ukraine Herbal Solidarity continues to offer immune and distress supportive medicines rooted in Ukraine's vibrant herbal medicine traditions. We also ship medicine directly into Ukraine.
It's hard to accurately quantify the amount of medicine we have distributed – however, my spreadsheet/number crunching based on tinctures we've purchased, shipping inventories and medicines I've made and recorded – puts a conservative estimate at 17,232 medicines!!!
We are extremely grateful for all the donations that made this happen. Sadly, donations have come to a bit of a standstill – but funds are still needed continuously to keep this work going. Please donate at https://www.crowdfunder.co.uk/p/ukraine-herbal-solidarity
Ukraine Herbal Solidarity also has it's own website now, check it out here.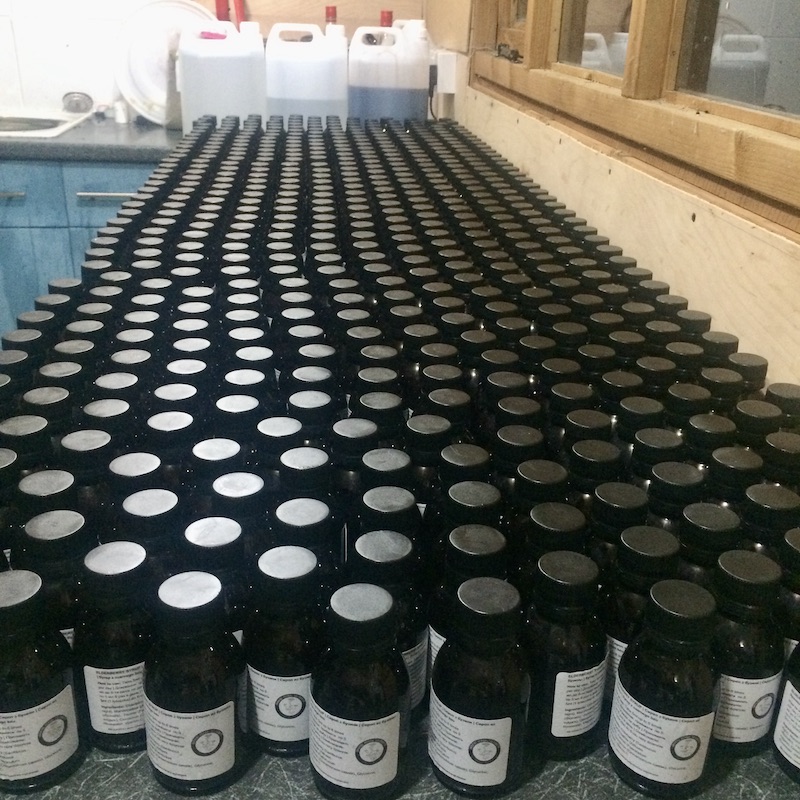 2. La Herbolaria de lxs Presxs – the Prisoner's Herbal distributed across Mexico & beyond
The Prisoner's Herbal book is written for people in prison who want to learn about the medicinal properties of plants commonly found in prison courtyards. It contains ten detailed plant profiles, as well as instructions on how to prepare plant medicines in prison and more. It is based on my experience of using herbs through my 3.5 year prison sentence.
Two compañerxs finished translating the book into Spanish this year – Jorge and Heather Anne. We have created two editions – one for people imprisoned in the Spanish state, and the other for people incarcerated across Abya Yala, the name in Guna for the so-called Americas, used by millions of Indigenous peoples across these continents.
I cannot express my gratitude enough for how much work it's been for Jorge, Heather, Tona, Dairee, Juan and the compañeras from DF, and how excited and emotional I am that the book will be distributed around the Spanish State, Mexico and beyond! <3 So far, I know many prisoners have received it and are connecting with it and writing about their own experiences with plants while incarcerated for the second edition of the book.
La Herbolaria de lxs Presxs has now gone to prisoners in Mexico, Chile and further afield in ICE centres and prisons in the so-called US. The launch event in Mexico was hosted at the Plantón de Mujeres Mazatecas, a site of ongoing occupation by Mazatec women family members of the political prisoners in Eloxochitlán de Flores Magón, Oaxaca.
You can read everything you need to know about the book here: https://solidarityapothecary.org/laherbolariadelxspresxs/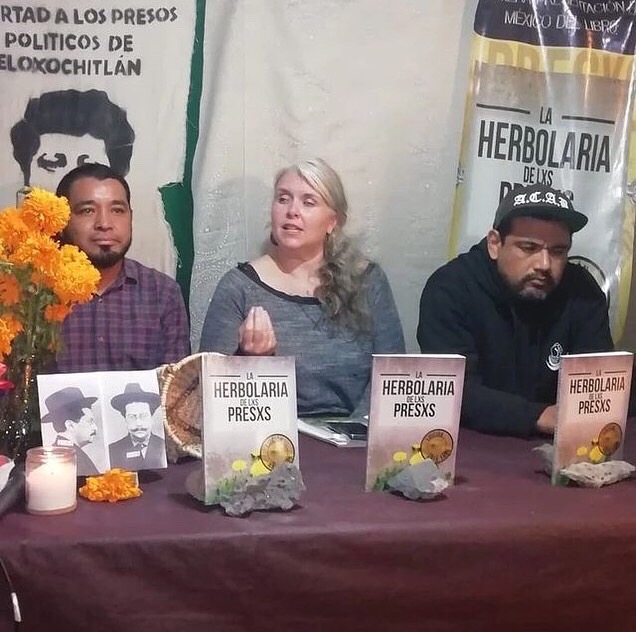 3. New Offering – Making Herbal Medicine with Glycerine Course
In March, I launched my first online course all about making herbal medicine with glycerine. Glycerites are mixtures of medicinal substances with glycerine. They are a fantastic way of making herbal medicine accessible for the many members of our communities who avoid alcohol; people in recovery, pregnant people, children, people of Muslim & other faiths, and people unable to tolerate tinctures due to health reasons.
Despite huge demand, glycerite making can still be a mystery. The online workshop explores how to make herbal glycerites in simple and effective ways.
I'm really happy to have this sliding-scale offering available to the world. Especially, when people are starting to use what they've learnt to make medicines for their community! You can learn more about it here.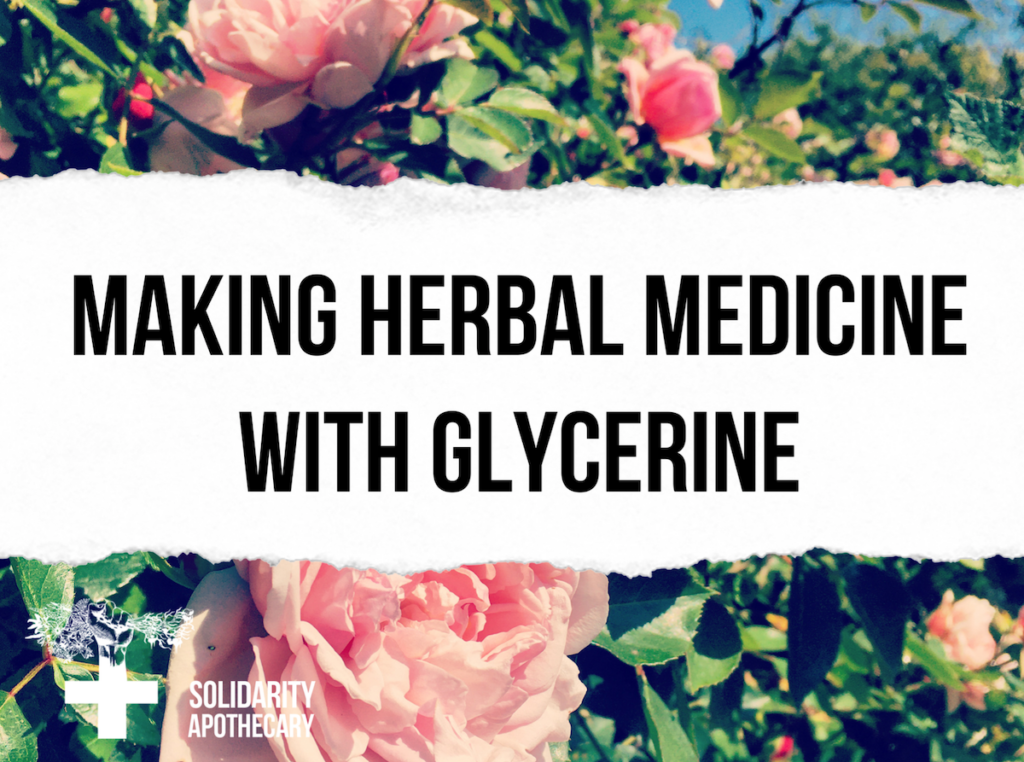 4. Starting the Frontline Herbalism Podcast
In 2022, I launched The Frontline Herbalism Podcast! It is a show for people who love plants and care about liberation. Plant knowledge, medicine making tips, interviews and advice on how to skill up to strengthen collective autonomy, self-defence and resilience to climate change, capitalism and state violence. Learning and inspiration from grassroots healthcare initiatives and frontline herbal projects worldwide. Listen on your favourite podcast player and check out all the shows here.
As of today, there have been 1,333 downloads in total for the first 11 episodes. It's hard to gauge its impact yet but I feel really happy to have finally launched it and can see how it will be an incredibly useful platform going forward for amplifying calls for solidarity and sharing herbal knowledge.
I was also super humbled to be featured on the Propaganda by the Seed podcast and La Raza Chronicles talking about all the various work I do and the Prisoner's Herbal book.
I'm also stoked that my article 'The revolutionary potential of the prisoner class' was released in Bulldozer magazine. Bulldozer is a zine for prison abolition produced by members of the Industrial Workers of the World's (IWW) Incarcerated Workers Organising Committee (IWOC) Ireland. You can also hear an audio version on my podcast.
And coming soon is a featured article about the Solidarity Apothecary in Cindy Barukh Milstein's book about anarcha feminism. A massive thanks for their patience! Watch this space <3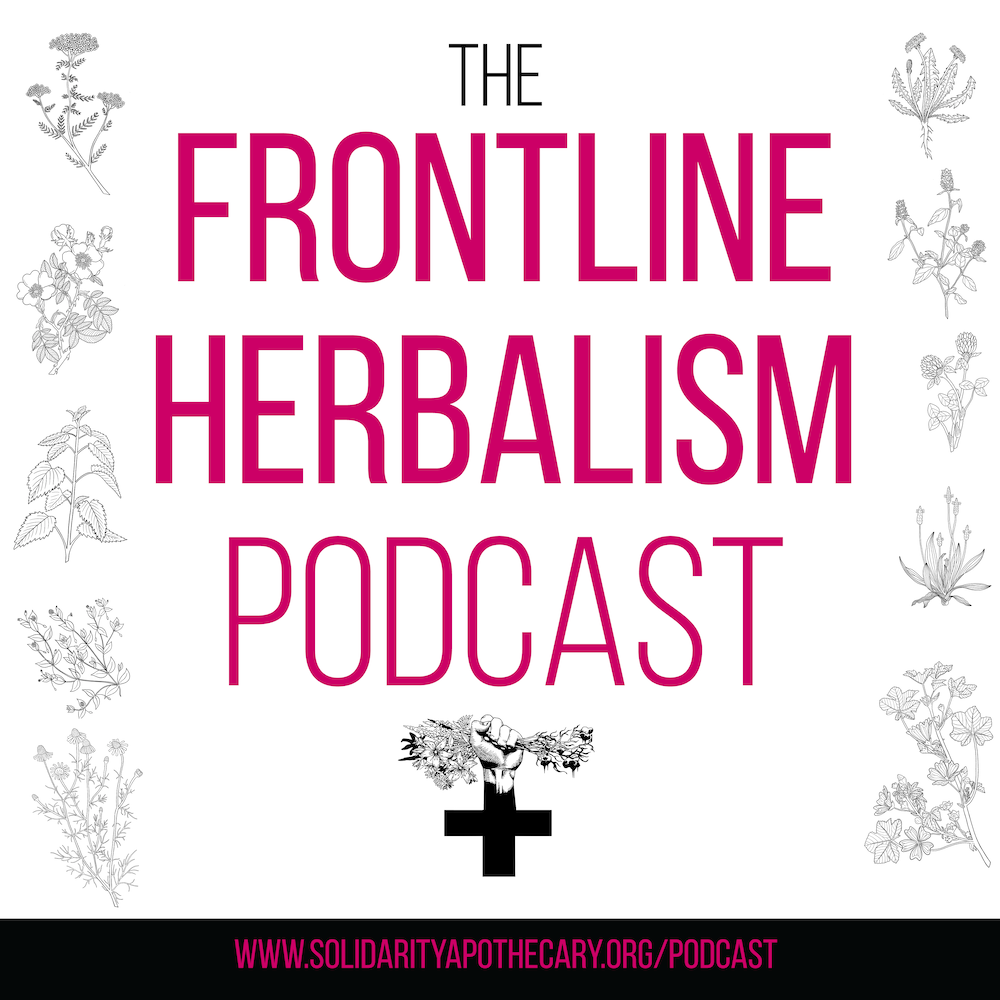 5. Mobile Herbal Clinic Calais – Herbal Solidarity against the Border Regime
In 2022, I made six trips to Calais with the Mobile Herbal Clinic. This is the new name for Herbalists without Borders Calais, in case you weren't aware.
Between those six trips, we saw a massive 2963 people in total. This is my fourth winter working in a Field Coordinator role – I'm growing in clinical confidence, especially with wound care, and am so appreciative of the doctors and senior herbalists that I've been learning from. Internally, it's still quite exhausting developing systems and structures. The trips take it out of me so much that it's hard to then leverage even more energy for work such as fundraising or building our team.
In terms of the conditions themselves, it feels hard to keep returning knowing that nothing is changing. People are still living in inhumane conditions, still experiencing regular police violence, and still risking their lives in small boats. On the last trip, a man killed himself by jumping in front of a train just 250 metres behind our clinic. Every time I leave, I have a really heavy heart. One of my goals for 2023 is to organise more against the border regime.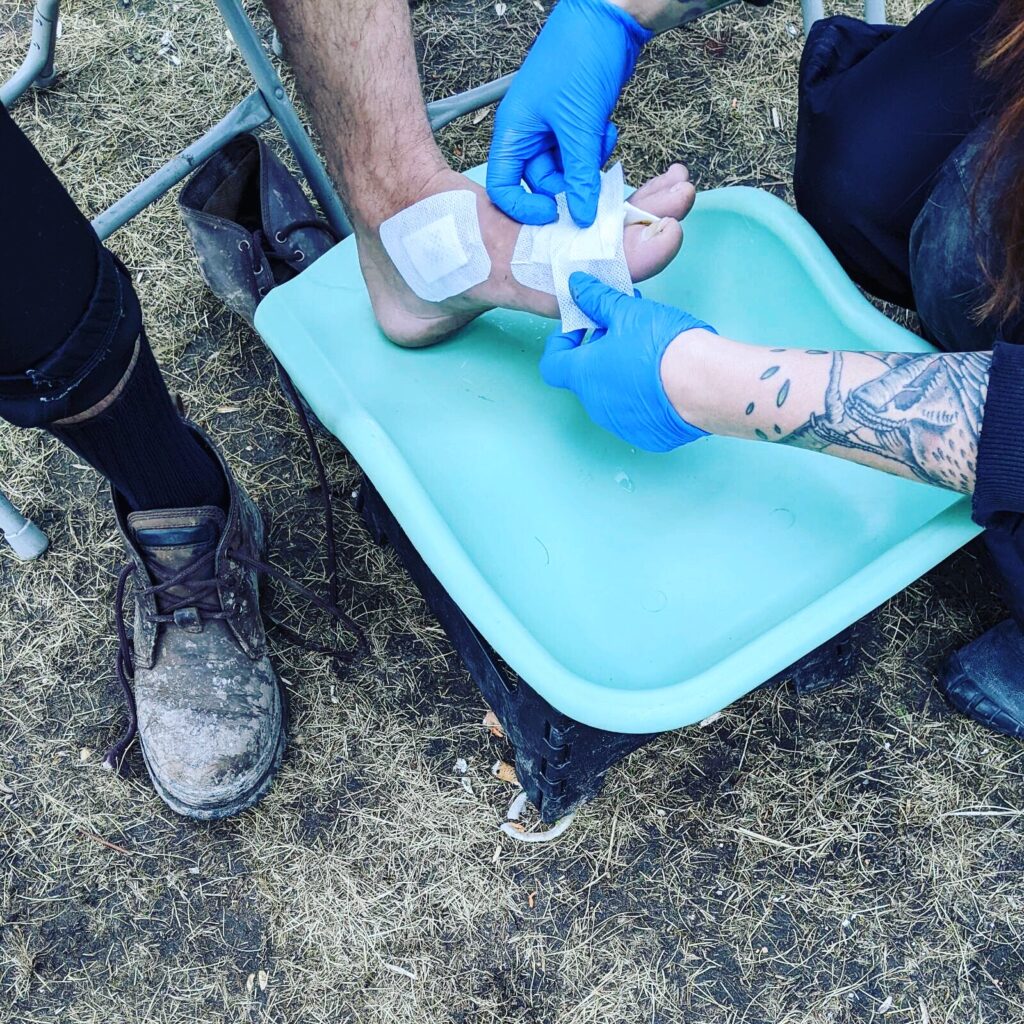 6. Prisoner Solidarity with the Prisoner Herbalism Collective
The Prisoner's Herbal is still being distributed around the world, with more requests than we can keep up with. Online sales have slowed so fundraising has been a challenge. On reflection, I can see how my work with Ukraine Herbal Solidarity had a sad knock-on effect on the Prisoner Herbalism Collective. We've failed to meet regularly, crowdfund or get more copies en masse to the US where there are huge numbers of requests. I feel like I'm aching for more support in this area of work!
Despite it feeling like it's just ticking over, we are still getting a lot of requests online and via post from prisoners to our PO Boxes. There are also 22 people currently undertaking distance learning readings with support from the CommonWealth Herb School. One of my goals for 2023 is to get some funding to create a prisoner-centred course full of pictures and visuals for folks unable to watch lectures online.
This year we did start reaching out to people who had received copies of the book to ask them for a testimonial. Their responses have been beautiful – you can see them all here.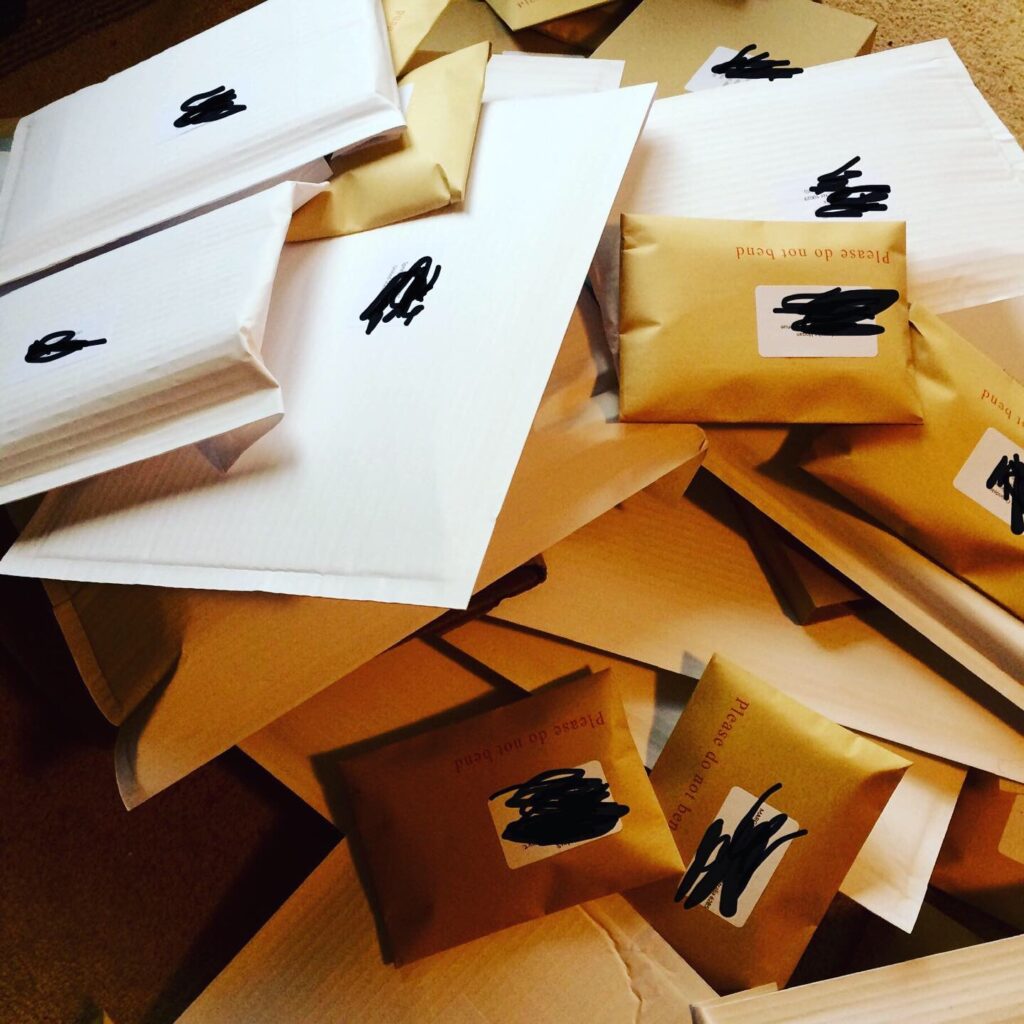 7. Visiting Palestine
In December 2022, I undertook a life-changing trip to Palestine. My partner has been coming back and forth to Palestine for over twenty years doing solidarity work and this was an opportunity to finally meet his friends and comrades. I was blown away by how kind and generous people were despite all the trauma from the occupation.
We were present in areas under threat of demolition. We also managed to record 14 podcast interviews with people resisting the occupation - from youth organisers to farmers, to prisoner solidarity organisations. These will be published with a standalone series of a new International Solidarity Movement (ISM) Podcast. I also met an incredible member of the Palestinian Medical Relief Society which has trained thousands of people in first aid skills to respond to colonial and settler violence. I'll be writing more about this soon and publishing the interview on my podcast.
The main thing I wanted to share is that ISM is really needing internationalists on the ground to help resist demolitions in the South Hebron Hills and more. You can find out more about them here - https://palsolidarity.org/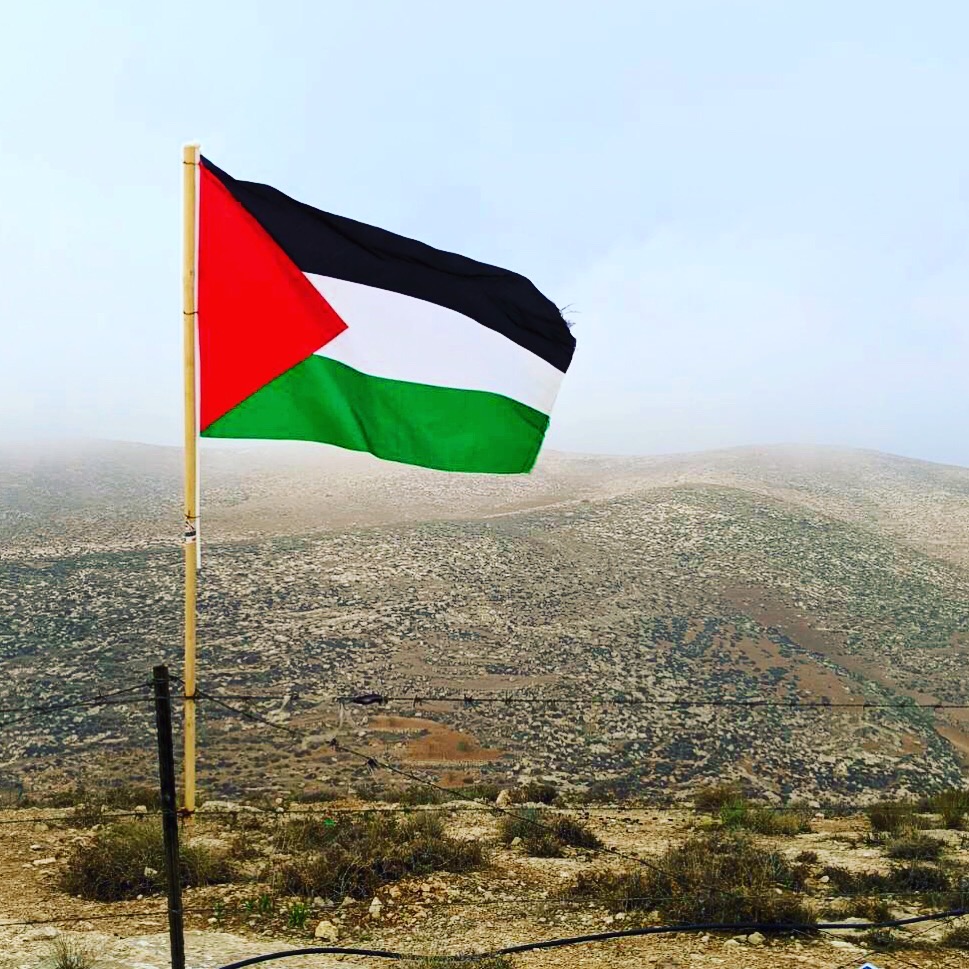 8. Herbal Solidarity & One-to-One Herbal Support
One of the founding goals of the Solidarity Apothecary is to make and distribute plant medicines to people experiencing state violence and repression. This includes people being arrested, on trial, imprisoned, detained or recovering from these experiences, as well as prisoner families, frontline organisers and more.
While it's incredibly clear from the above sections, that this has been a heartbeat of everything that's happened this year - from supporting people fleeing russian state violence, to police violence in Calais, to connecting people in prison to plants all over the world - my actual one-to-one work has 'dropped out' this year. I think in all honesty, I was completely burnt out from my clinical training. I didn't have the headspace to offer one-to-one support, especially while doing UHS so intensely and when in such a bad way with grief.
I have however, set up a new clinic website that will enable me to support more people one-to-one in 2023. I'm also planning on 'streamlining' my herbal offerings and making them easier to request. 'Organiser types' are absolutely notorious for not reaching out for support and I want to create a system that is more simple and accessible. In terms of repression, my main focus has been supporting people arrested at the Kill The Bill demonstration in March 2021 in Bristol. Plant medicines have been distributed to family members and friends of people sent down at sentencings, and I've offered one-to-one support to some of the defendants and organisers doing a marathon of support work. I definitely want to have my 'finger on the pulse' more in 2023 of various court cases etc and am considering looking for funding for a specific project for ex-prisoners.
On a personal note though, herbs have got me through one of the toughest bereavements of my life - losing Taylor. They have enabled me to sleep and rest when a parasympathetic nervous system state was so far away from anything I could access. They prevented me from getting sick, given me the nutrition and strength to endure the ongoing investigation and inquest, and to keep supporting Sam and all my friends behind bars. As a herbalist, I want to focus on supporting people experiencing state violence - and that includes myself.
Ironically, my word for 2022 was 'strong' - when I chose it, I was hoping it was to help me get physically fit and to help the Solidarity Apothecary develop strong systems and build a strong livelihood. Instead, 'strong' has meant keeping going while there is so much horror in the world. It's meant surrendering to grief, to pain, to rage. 'Strong' has meant embracing support from my plant allies, partners, friends and comrades. With strength from the land, sea, and sky, I know we can keep organising for liberation.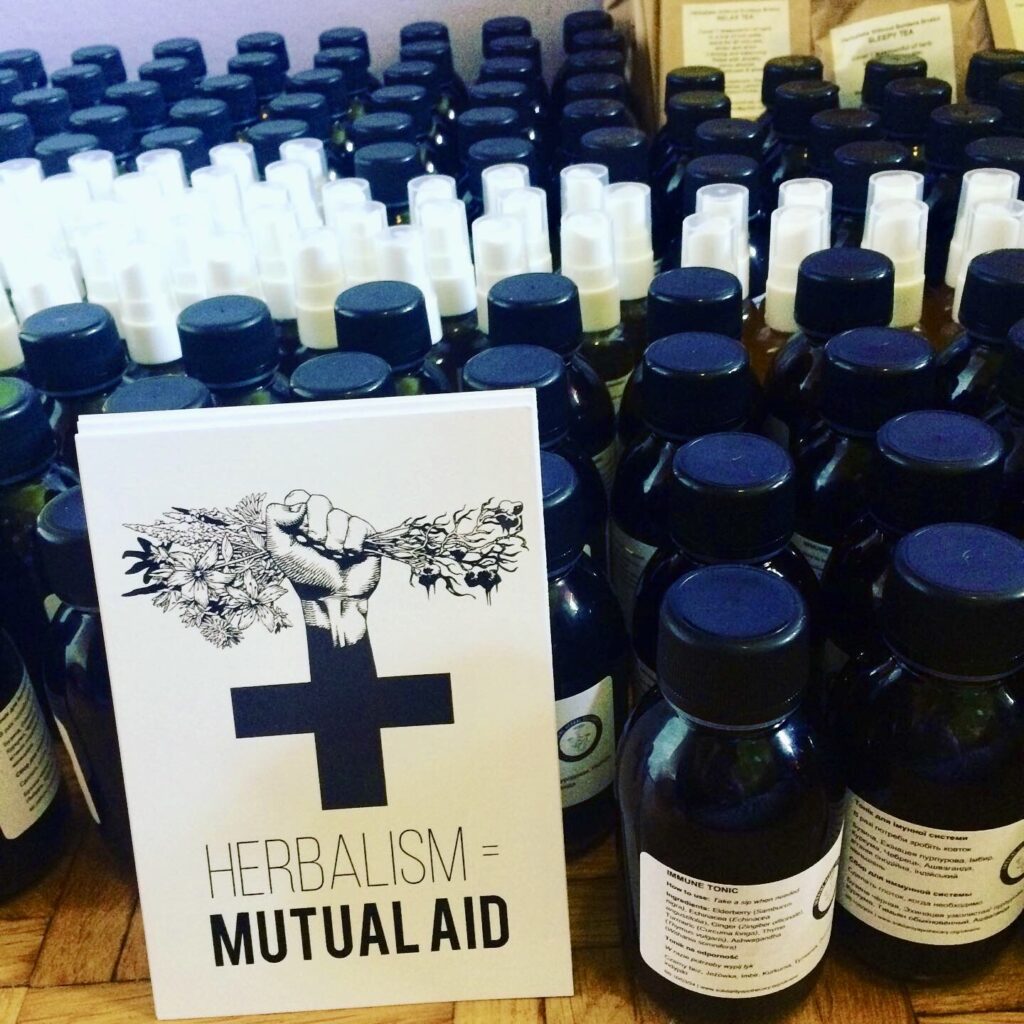 What's next?
My plans for 2023 are:
To treat the Solidarity Apothecary more like a livelihood, get my finances in order and earn enough to pay myself properly
To build the number of monthly supporters
To launch my course on Herbalism, PTSD & Traumatic Stress
To offer one-to-one support again via my online clinic
To improve the systems for accessing herbal support so that more people do
To launch the Herbalism for Organisers course
To continue with the Frontline Herbalism Podcast
To fundraise successfully for Ukraine Herbal Solidarity, the Mobile Herbal Clinic and the Prisoner Herbalism Collective and to support the collectives to get stronger and more resilient (and less dependent on me)
To finally finish and publish the Herbalism & State Violence Book
To do some tours <3 and visit Mexico especially
To develop a herbal project for ex-prisoners
To fundraise to develop a distance learning course in herbalism specifically for prisoners
To organise more face-to-face medicine-making sessions and receive help more
To get more active with the Medical Self Defence Network (MSDN)
To continue to invest in my clinical education & learning
To continue self-education about different areas of struggle
Personal goals include having more rest, connecting with the elements more (learning SUPing/surfing/kayaking), hanging out with friends more, reconnecting with the hardcore/punk scene, more consistent spiritual practice, learning Arabic and saving up for some kind of static caravan or mobile home
Wish me luck!!!!
Please make sure to sign up for the newsletter to be kept updated with various offerings such as courses or when clinic spaces are available <3
How you can support the Solidarity Apothecary
Become a monthly supporter
Give a one-off donation via this page or PayPal info@solidarityapothecary.org
Organise a fundraiser
Let me know about any potential grants that could fund this work
Write a testimonial
Reach out and connect so that we can organise together <3