We have created these beautiful t-shirts with images of plants used by the Mobile Herbal Clinic Calais to help fundraise for our work. The text says "Plants Know No Borders".
There are also available with the text "Solidarity Knows No Borders".
100% of profits will go to the Mobile Herbal Clinic Calais!
About the Clinic
The Mobile Herbal Clinic Calais is a dedicated mobile clinic that takes place the first week of each month in Calais and Dunkirk. The clinic offers preventative medicine, self-care support, first aid and healthcare access support to hundreds of refugees and undocumented migrants living in the region. Since 2019, we've supported over 10,000 people to access healthcare. Our medicines are grown, harvested and made in solidarity with people who are seeking asylum in the UK and in defiance of the hostile environment they have to face. Learn more about us here.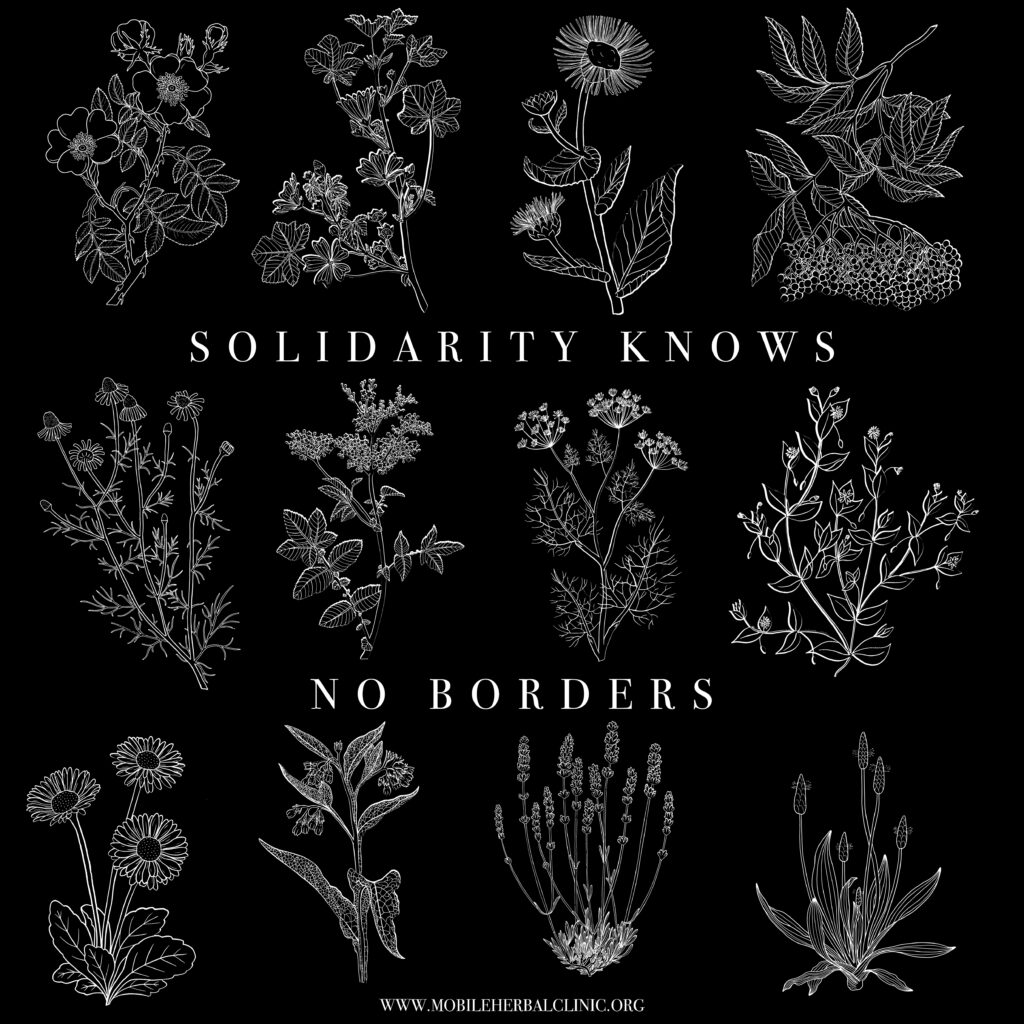 About the T-shirts
The illustrations have been drawn by Amani Omejer.
The t-shirt is 100% organic and sweatshop free. This is a pre-order. Submit your order by the end of April! T-shirts will be screenprinted by the awesome ethical printers Carry on screening. Shirts will be posted out mid-May!
Thank you for your solidarity!
Use the code SOLI20 to pay £20 or SOLI30 to pay £30.
Order yours